Rexall Centre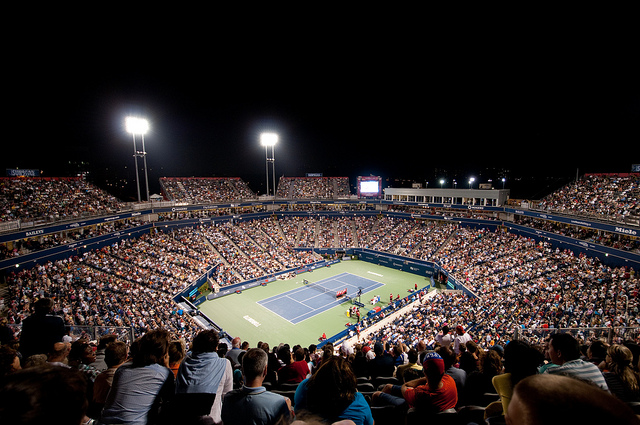 The Rexall Centre Sports & Entertainment Complex at York University in Toronto, Canada is home of the Rogers Cup Tennis Tournament. The Rexall Centre is found on York University's property, rendering it York U's largest tennis complex. The Rexall Centre hosts an annual match on the professional tennis circuit called the Rogers Cup. The Rogers Cup draws the best female and male tennis players and thousands of visitors to York each summer.
The Rogers Cup is a 2-week competition which occurs in 2 split domains. The men and women's tournaments alternate between your Rexall Centre and Uniprix Stadium from year to year.
The Rexall Centre includes a seating capacity of 12,500 tennis viewers. You will find 11 difficult outdoor surfaces in the complex and 1 core Stadium Court where in actuality the key tennis matches generally enjoy. Below check out the seating chart for the Rexall Centre's Stadium Court.
Rexall Centre Tennis Schedule