Louis Armstrong Stadium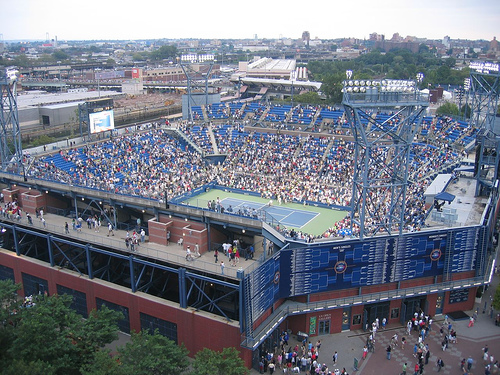 Louis Armstrong Stadium is the Number. 2 tennis arena at the USTA Billie Jean King National Tennis Center behind Arthur Ashe Arena for the US Open Tennis Tournament. While it isn't any longer the biggest stadium at the venue, Louis Armstrong remains one of the most popular sites to watch a tennis match.
The Louis Armstrong Stadium is found at the USTA Billie Jean King National Tennis Center in Flushing, in the New York City borough of Queens. The ground was named after the popular African American jazz musician, Louis Armstrong (who lived nearby until his death in 1971 ).
Louis Armstrong Stadium Schedule
In 1997, the stadium was replaced by Arthur Ashe Stadium as the main stadium for the US Open Championship. Louis Armstrong Stadium was renovated again, decreasing its capacity to around 10,000 and adding a stone facade to match that of the adjoining Ashe Stadium. With its renovation, the renovated ground supplies a more intimate setting for the public to savor seeing their favorite tennis stars in action.