Delray Beach Open Tickets 2018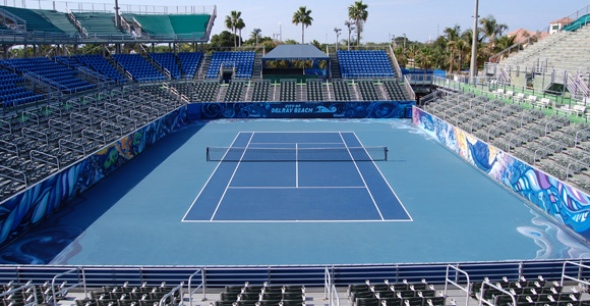 TennisTicketNews is where you can find a huge selection of tickets for the 2018 Delray Beach Open taking place February 16th – 25th at the Delray Beach Tennis Center in Delray Beach, Florida. This event has featured tennis legends such as James Blake, Michael Chang and Justin Gimelstob among many others. Delray Beach Open tickets are available with a 100% money-back guarantee. See below for the full 2018 schedule and ticket information.
Delray Beach Open Schedule
About Delray Beach Open Tickets
Delray Beach Tennis Open tickets are now available for all sessions and dates.
Schedule for the Delray Beach Tennis Championship is updated daily.
Tickets for the 2018 Delray Open can be purchased using secure checkout.
eTickets and downloadable tickets for the Delray Beach Open are also on sale.
Delray Beach Open Information
The Delray Beach Open features over $1 million in player compensation and has 17 different one-of-a-kind events to see. Year after year, over 75,000 attendees make it out to Delray Beach to get a look at this unique and impressive tennis event. In 2015, world No. 29 Ivo Karlovic became the oldest winner (36) in Delray Beach Open history, beating Donald Young. Don't miss this year's finals for both singles and doubles players taking place on February 25th.