BNP Paribas Open Tickets 2017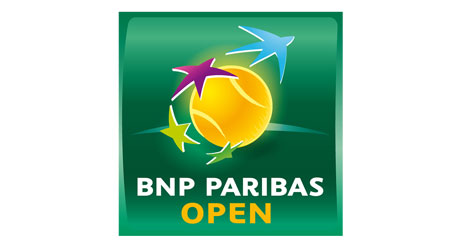 TennisTicketNews is where you can find some of the best deals on tickets to the BNP Paribas Open for any of the scheduled sessions and dates. This popular tennis event will be held on March 8th – 19th at the Indian Wells Tennis Garden in Indian Wells, CA. For the upcoming 2017 BNP Paribas Open, there will be expansions to Indian Wells Tennis Garden that will feature new seats, two restaurants and many other extra amenities. Take a look at our all-session passes that get you into the action for each session. For a complete list of tickets, see the schedule below.

BNP Paribas Open Schedule
About BNP Paribas Open Tickets
BNP Paribas Open tennis tickets are available for all sessions and dates.
Schedule for the BNP Paribas Open is updated daily.
Tickets for the 2017 BNP Paribas Open can be purchased using secure checkout.
eTickets and downloadable tickets for the BNP Paribas Open are also on sale.
BNP Paribas Open Information
The BNP Paribas Open is also known as The Indian Wells Masters and is an annual tennis event and is considered a Premier Mandatory event on the women's tour and a Masters 1000 event on the men's tour. The event is held for eight days at the Indian Wells Tennis Garden in Indian Wells, Ca. in the month of March. The capacity of the main stadium is 16,100 and Stadium II is 8,000 with an approximately 370,000 visitors during the event.
The men's event was previously called the American Airlines Tennis Games, The Congoleum Classic, The Grand Marnier/ATP Tennis Games, The Pilot Pen Classic, The Newsweek Champions Cup, The Tennis Masters Series Indian Wells and the Pacific Life Open until 2008 when it became the BNP Paribas Open.
The women's event started out being called the Virginia Slims of Indian Wells in 1989-1990 then became the Virginia Slims of Palm Springs, the Matrix Essentials Evert Cup, Evert Cup, the State Farm Evert Cup, the Tennis Masters Series, then the Pacific Life Open till 2008.
The tournament was originally founded by Charlie Pasarell and Raymond Moore and was sold to Larry Ellison in 2009.

Past BNP Paribas Open Champions
| | | |
| --- | --- | --- |
| Year | Singles | Doubles |
| 2016 | Novak Djokovic | Pierre-Hugues Herbert / Nicolas Mahut |
| 2015 | Novak Djokovic | Vasek Pospisil / Jack Sock |
| 2014 | Novak Djokovic | Bob Bryan / Mike Bryan |
| 2013 | Rafael Nadal | Bob Bryan / Mike Bryan |
| 2012 | Roger Federer | Marc Lopez / Rafael Nadal |
| 2011 | Novak Djokovic | Alexandr Dolgopolov / Xavier Malisse |
| 2010 | Ivan Ljubicic | Marc Lopez / Rafael Nadal |
| 2009 | Rafael Nadal | Mardy Fish / Andy Roddick |
| 2008 | Novak Djokovic | Jonathan Erlich / Andy Ram |
| 2007 | Rafael Nadal | Martin Damm / Leander Paes |
| 2006 | Roger Federer | Mark Knowles / Daniel Nestor |
| 2005 | Roger Federer | Mark Knowles / Daniel Nestor |
| 2004 | Roger Federer | Arnaud Clement / Sebastien Grosjean |
| 2003 | Lleyton Hewitt | Wayne Ferreira / Yevgeny Kafelnikov |
| 2002 | Lleyton Hewitt | Mark Knowles / Daniel Nestor |
| 2001 | Andre Agassi | Wayne Ferreira / Yevgeny Kafelnikov |
| 2000 | Alex Corretja | Alex O'Brien / Jared Palmer |
| 1999 | Mark Philippoussis | Wayne Black / Sandon Stolle |
| 1998 | Marcelo Rios | Jonas Bjorkman / Patrick Rafter |
| 1997 | Michael Chang | Mark Knowles / Daniel Nestor |
| 1996 | Michael Chang | Todd Woodbridge / Mark Woodforde |
| 1995 | Pete Sampras | Tommy Ho / Brett Steven |
| 1994 | Pete Sampras | Grant Connell / Patrick Galbraith |
| 1993 | Jim Courier | Guy Forget / Henri Leconte |
| 1992 | Michael Chang | Steve DeVries / David Macpherson |
| 1991 | Jim Courier | Jim Courier / Javier Sanchez |
| 1990 | Stefan Edberg | Boris Becker / Guy Forget |
| 1989 | Miloslav Mecir (Sr.) | Boris Becker / Jakob Hlasek |
| 1988 | Boris Becker | Boris Becker / Guy Forget |