Serena Williams, Roger Federer win 2017 Australian Open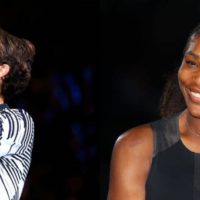 Serena Williams defeated her sister Venus Williams in two straight sets in the finals of the 2017 Australian Open with a 6-4, 6-4 win. The win makes Serena the most decorated champion of the Open Era with an amazing 23 Grand Slam titles, moving beyond Steffi Graf of Germany!
In the Men's Australian Open Tournament, Roger Federer takes home the title in the Grand Slam final at the Rod Laver Arena in Melbourne. Federer beat Rafael Nadal from Spain in a 6-4, 3-6, 6-1, 3-6, 6-3 defeat in his fifth Australian Open title with a total of 18 Grand Slam titles. Federer's last Grand Slam title was in 2012 in the Wimbledon Tournament. The last Australian Open won by Federer was back in 2010.