Rafael Nadal Drops Out of Cincinnati Masters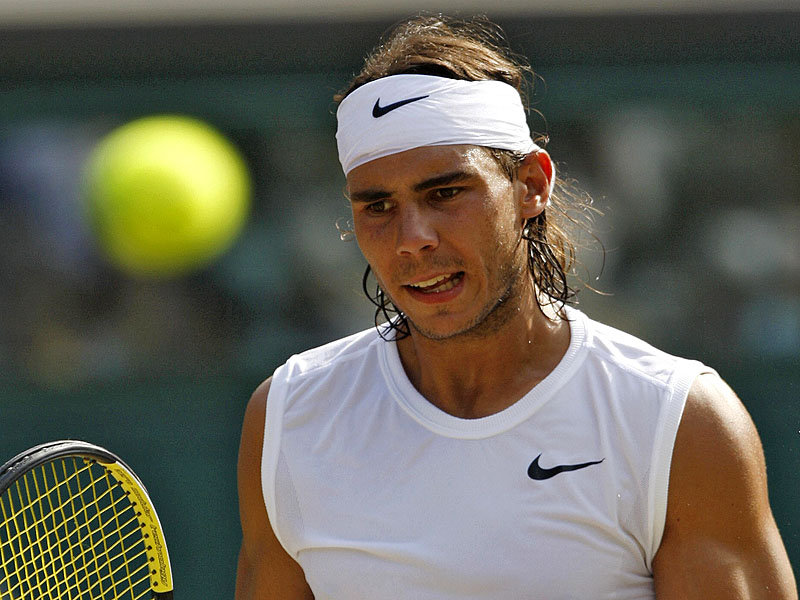 After having to drop out of the Olympics with a knee problem, Rafael Nadal has announced he has dropped out
of the Western & Southern Open, also known as the Cincinnati Masters open.
His last big win, The French Open, was a record seventh time win. Since then he has been bothered by a problem
with the tendon in the knee for some weeks now. After losing in the second round at Wimbledon, he has dropped
out of the Olympics and the Rogers Cup that is currently in play this week.
"Hi all, another message to announce something that definitely doesn't make me happy but unfortunately I won't be competing at the tournament in Cincinnati next week," Nadal posted on his Facebook page Thursday. "I am still not ready to play. I have many fans in Cincy and unforgettable moments such as 2008. I am continuing with my recup (recovery) and practice. Thanks."
Nadal will be the only player in the ATP top 10 not to be in the Cincinnati Masters.
"We're certainly disappointed that Rafa won't be able to play in Cincinnati this year," tournament director Vince Cicero said. "He's one of the great competitors in the sport and he will be sorely missed."