PowerShares Series Tickets 2017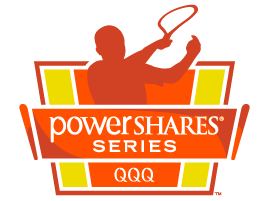 PowerShares Series tickets have now gone on sale for all 2017 events. TennisTicketNews has a great selection of cheap tickets to the much-anticipated matches of this year's PowerShares Series. Don't miss the action between some of tennis' greatest superstars like John McEnroe, Andy Roddick, Jim Courier and Mark Philippoussis. Tickets are expected to sell out quickly, so get them while you can. All PowerShares Series tickets are provided with a 100% money-back guarantee!
BNP Paribas Showdown Schedule
– No Events –

PowerShares Series Lineups

RPIA Championship
March 30, 2017 – Toronto, Canada
John McEnroe | Andy Roddick | Jim Courier | Mark Philippoussis
PowerShares Legends
April 1, 2017 – Charleston, SC
John McEnroe | Andy Roddick | Jim Courier | Mark Philippoussis
Champions Shootout
April 28, 2017 – Birmingham, AL
John McEnroe | Andy Roddick | Jim Courier | Mardy Fish
PowerShares QQQ Challenge
May 17, 2017 – Chicago, IL
John McEnroe | Andy Roddick | Jim Courier | Mark Philippoussis

About PowerShares Series Tickets
PowerShares Series tennis tickets are available for all sessions and dates.
Schedule for the PowerShares Series is updated daily.
Tickets for the 2017 PowerShares Series can be purchased using secure checkout.
eTickets and downloadable tickets for the PowerShares Series are also on sale.
PowerShares Series Information
The PowerShares Series, also know as the Champions Series, consists of tournaments played in select markets where tennis legends compete in a highly competitive, fan friendly, round-robin format with a champion crowned on the last day of each event. The first 3 rounds of each tournament are played in round robin format with the eight champions drawn into two groups of four and each player playing against the other 3 players in his group. The top players from each group advance to a Sunday championship match, while the second place finishers in each group play in Sunday's 3rd place playoff match.
Matches are played in the best of three set format, with the 3rd set consisting of a champions tie-break. The champions tie-break is defined as the 1st player to reach 10 points with a margin of 2 points.
Eligible players competing on the PowerShares Series have either held a top 5 singles ranking, been a Grand Slam singles finalist or a singles player on a Championship Davis Cup team during their ATP Tour playing careers. PowerShares Series tournaments are allowed one wildcard player of their choice. All players must be a minimum of 30 years of age. This criteria assures fans that there will be a legend competing in every match of every session of every event.