Nadal, Stephens win 2017 US Open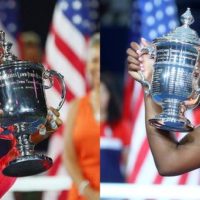 For the third time on Hard Court at the Arthur Ashe Stadium, Spaniard Rafael Nadal won the 2017 US Open with a 6-3, 6-3, 6-4 victory over finalist Kevin Anderson of South Africa. The achievement gives the 31-year-old his 16th Grand Slam trophy which makes him next in line after Roger Federer with 19 Grand Slam wins.
In the women's tournament, Sloane Stephens of the US beat American player Madison Keys in a 6-3, 6-0 defeat, winning her first Grand Slam in only one hour of play. Stephens went into the tournament ranking No. 83 in the world and Keys was 15th-seeded.
"It's incredible," said Stephens. "I had surgery Jan. 23. If someone had told me then that I would win the US Open, 'It's impossible,' I would say. This journey has been incredible, and honestly I wouldn't change it for the world."