US Open Tennis Tickets 2013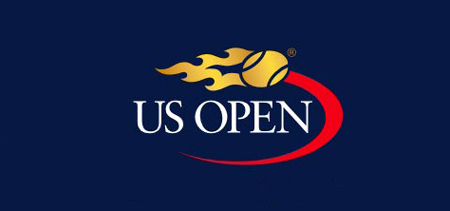 US Open Tennis in August
| | | | |
| --- | --- | --- | --- |
| | | Saturday 8/24/2013 1:00 PM | |
| | | | |
| --- | --- | --- | --- |
| | | Sunday 8/25/2013 TBD | |
| | | | |
| --- | --- | --- | --- |
| | | Monday 8/26/2013 11:00 AM | |
| | | | |
| --- | --- | --- | --- |
| | | Monday 8/26/2013 11:00 AM | |
| | | | |
| --- | --- | --- | --- |
| | | Monday 8/26/2013 11:00 AM | |
| | | | |
| --- | --- | --- | --- |
| | | Monday 8/26/2013 7:00 PM | |
| | | | |
| --- | --- | --- | --- |
| | | Tuesday 8/27/2013 11:00 AM | |
| | | | |
| --- | --- | --- | --- |
| | | Tuesday 8/27/2013 11:00 AM | |
| | | | |
| --- | --- | --- | --- |
| | | Tuesday 8/27/2013 11:00 AM | |
| | | | |
| --- | --- | --- | --- |
| | | Tuesday 8/27/2013 7:00 PM | |
| | | | |
| --- | --- | --- | --- |
| | | Wednesday 8/28/2013 11:00 AM | |
| | | | |
| --- | --- | --- | --- |
| | | Wednesday 8/28/2013 11:00 AM | |
| | | | |
| --- | --- | --- | --- |
| | | Wednesday 8/28/2013 11:00 AM | |
| | | | |
| --- | --- | --- | --- |
| | | Wednesday 8/28/2013 7:00 PM | |
| | | | |
| --- | --- | --- | --- |
| | | Thursday 8/29/2013 11:00 AM | |
| | | | |
| --- | --- | --- | --- |
| | | Thursday 8/29/2013 11:00 AM | |
| | | | |
| --- | --- | --- | --- |
| | | Thursday 8/29/2013 11:00 AM | |
| | | | |
| --- | --- | --- | --- |
| | | Thursday 8/29/2013 7:00 PM | |
| | | | |
| --- | --- | --- | --- |
| | | Friday 8/30/2013 11:00 AM | |
| | | | |
| --- | --- | --- | --- |
| | | Friday 8/30/2013 11:00 AM | |
| | | | |
| --- | --- | --- | --- |
| | | Friday 8/30/2013 11:00 AM | |
| | | | |
| --- | --- | --- | --- |
| | | Friday 8/30/2013 7:00 PM | |
| | | | |
| --- | --- | --- | --- |
| | | Saturday 8/31/2013 11:00 AM | |
| | | | |
| --- | --- | --- | --- |
| | | Saturday 8/31/2013 11:00 AM | |
| | | | |
| --- | --- | --- | --- |
| | | Saturday 8/31/2013 11:00 AM | |
| | | | |
| --- | --- | --- | --- |
| | | Saturday 8/31/2013 7:00 PM | |
US Open Tennis in September
| | | | |
| --- | --- | --- | --- |
| | | Sunday 9/1/2013 11:00 AM | |
| | | | |
| --- | --- | --- | --- |
| | | Sunday 9/1/2013 11:00 AM | |
| | | | |
| --- | --- | --- | --- |
| | | Sunday 9/1/2013 11:00 AM | |
| | | | |
| --- | --- | --- | --- |
| | | Sunday 9/1/2013 7:00 PM | |
| | | | |
| --- | --- | --- | --- |
| | | Monday 9/2/2013 11:00 AM | |
| | | | |
| --- | --- | --- | --- |
| | | Monday 9/2/2013 11:00 AM | |
| | | | |
| --- | --- | --- | --- |
| | | Monday 9/2/2013 11:00 AM | |
| | | | |
| --- | --- | --- | --- |
| | | Monday 9/2/2013 7:00 PM | |
| | | | |
| --- | --- | --- | --- |
| | | Tuesday 9/3/2013 11:00 AM | |
| | | | |
| --- | --- | --- | --- |
| | | Tuesday 9/3/2013 11:00 AM | |
| | | | |
| --- | --- | --- | --- |
| | | Tuesday 9/3/2013 11:00 AM | |
| | | | |
| --- | --- | --- | --- |
| | | Tuesday 9/3/2013 7:00 PM | |
| | | | |
| --- | --- | --- | --- |
| | | Wednesday 9/4/2013 11:00 AM | |
| | | | |
| --- | --- | --- | --- |
| | | Wednesday 9/4/2013 11:00 AM | |
| | | | |
| --- | --- | --- | --- |
| | | Wednesday 9/4/2013 7:00 PM | |
| | | | |
| --- | --- | --- | --- |
| | | Thursday 9/5/2013 11:00 AM | |
| | | | |
| --- | --- | --- | --- |
| | | Thursday 9/5/2013 11:00 AM | |
| | | | |
| --- | --- | --- | --- |
| | | Thursday 9/5/2013 7:00 PM | |
| | | | |
| --- | --- | --- | --- |
| | | Friday 9/6/2013 11:00 AM | |
| | | | |
| --- | --- | --- | --- |
| | | Friday 9/6/2013 11:00 AM | |
| | | | |
| --- | --- | --- | --- |
| | | Saturday 9/7/2013 11:00 AM | |
| | | | |
| --- | --- | --- | --- |
| | | Saturday 9/7/2013 11:00 AM | |
| | | | |
| --- | --- | --- | --- |
| | | Sunday 9/8/2013 11:00 AM | |
| | | | |
| --- | --- | --- | --- |
| | | Sunday 9/8/2013 12:00 PM | |
| | | | |
| --- | --- | --- | --- |
| | | Monday 9/9/2013 11:00 AM | |
| | | | |
| --- | --- | --- | --- |
| | | Monday 9/9/2013 5:00 PM | |
The 2013 US Open Tennis Championships is going to be held on August 26 – September 8. This primary tennis contest contains five championships: men's and women's singles, men's and women's doubles, and mixed doubles, with additional tournaments for elderly, junior, and wheelchair people. Tickets can be found for all of these classes below.
Name: US Open Tennis Championship 2013
Category: Grand Slam
Place: New York, NY
Date: 8/26/2013 – 9/8/2013
Draw Size: S-128 D-64
Surface: Hard
Prize Money: TBD
Since 1978, the match has been performed on acrylic difficult court at the USTA Billie Jean King National Tennis Center at Flushing Meadows-Corona Park in the Queens borough of New York City. The complex was renamed after King during the 2006 US Open Championships.
In 2006, the US Open Tennis Championships became the very first Grand Slam tournament to implement instantaneous replay evaluations of calls, using Hawk-Eye. Available only on the ground surfaces (Ashe and Armstrong), each player is permitted two issues per collection plus one extra challenge within a tiebreak but was not disciplined with the loss of a challenge if it was upheld.
US OPEN TENNIS: ARTHUR ASHE "CENTER COURT" SEATING LEVEL DESCRIPTIONS:
COURTSIDE BOX SEATS. You will end up discovering many superstars within the Courtside Box seats! The Courtside Box seats are situated on the lowest degree of the arena nearest to the courtroom. Exceptional center court views are offered by these seats. Most of the boxes are divided in eight chairs per pack. Your courtside box seats allow you to see your chosen people close up! Courtside Boxes also provide you with access to the USA OPEN membership restaurants.
LOGE BOX SEATS. Wonderful seats! Considered by many the best place to sit in order to consume the entire perception of the game. Thse seats come in the second tier of boxes just above the true luxury suite levels, and present excellent middle courtroom views.
GROUNDS PASS: A Grounds Pass is entry onto the grounds and all courts such as the Louis Armstrong display courtroom. There is no usage of Arthur Ashe Stadium. Sitting on all outside surfaces is on an initial come-first served basis. There are number Grounds moves readily available for the night times or the finish of the second week.
Past US Open Champions
| | | |
| --- | --- | --- |
| Year | Singles | Doubles |
| 2012 | Andy Murray | Bob Bryan / Mike Bryan |
| 2011 | Novak Djokovic | Jürgen Melzer / Philipp Petzschner |
| 2010 | Rafael Nadal | Bob Bryan / Mike Bryan |
| 2009 | Juan Martin Del Potro | Lukas Dlouhy / Leander Paes |
| 2008 | Roger Federer | Bob Bryan / Mike Bryan |
| 2007 | Roger Federer | Simon Aspelin / Julian Knowle |
| 2006 | Roger Federer | Martin Damm / Leander Paes |
| 2005 | Roger Federer | Bob Bryan / Mike Bryan |
| 2004 | Roger Federer | Mark Knowles / Daniel Nestor |
| 2003 | Andy Roddick | Jonas Bjorkman / Todd Woodbridge |
| 2002 | Pete Sampras | Mahesh Bhupathi / Max Mirnyi |
| 2001 | Lleyton Hewitt | Wayne Black / Kevin Ullyett |
| 2000 | Marat Safin | Lleyton Hewitt / Max Mirnyi |
| 1999 | Andre Agassi | Sebastien Lareau / Alex O'Brien |
| 1998 | Patrick Rafter | Sandon Stolle / Cyril Suk |
| 1997 | Patrick Rafter | Yevgeny Kafelnikov / Daniel Vacek |
| 1996 | Pete Sampras | Todd Woodbridge / Mark Woodforde |
| 1995 | Pete Sampras | Todd Woodbridge / Mark Woodforde |
| 1994 | Andre Agassi | Jacco Eltingh / Paul Haarhuis |
| 1993 | Pete Sampras | Ken Flach / Rick Leach |
| 1992 | Stefan Edberg | Jim Grabb / Richey Reneberg |
| 1991 | Stefan Edberg | John Fitzgerald / Anders Jarryd |
| 1990 | Pete Sampras | Pieter Aldrich / Danie Visser |
| 1989 | Boris Becker | John McEnroe / Mark Woodforde |
| 1988 | Mats Wilander | Sergio Casal / Emilio Sanchez |