French Open 2013 – Serena Williams or Maria Sharapova?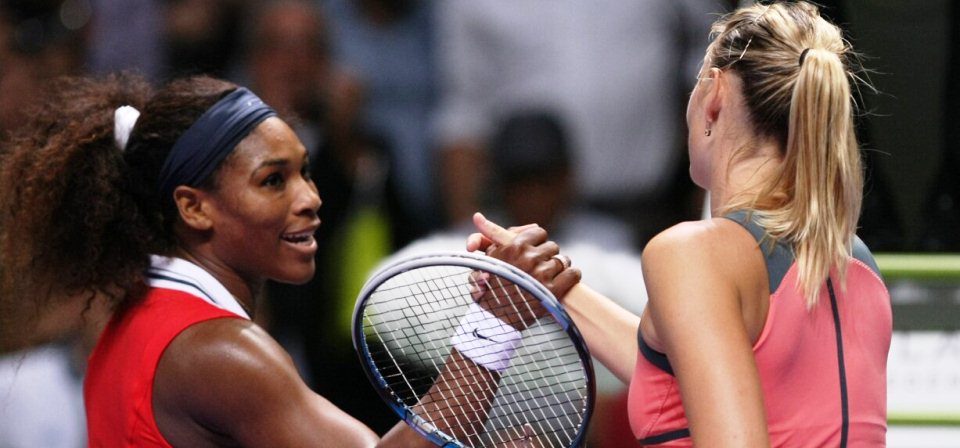 Serena Williams has been in stunning form over the past two years, winning four out of the eight grand slams she has competed in. However, she failed to taste glory at Roland Garros since 2002. Since then she has won 13 grand slam titles, highlighting the enormity of her failures in Paris. However, she has showed her determination to win the French Open over the past few weeks. Serena has taken part in all of the clay tournaments preceding Roland Garros, which is a rarity for her. While Maria Sharapova will be the favorite for this tournament, Serena Williams will take some stopping if she is in full form.
Get tennis tickets today so that you do not miss out on any of the action at this year's French Open.
Only 1000 ranking points separate Maria Sharapova and Serena Williams in the rankings, which goes to show that Sharapova has also been in scintillating form over the past few weeks. She looks to have overcome her shoulder and back problems, while developing a consistency to her game that was absent in the past. Sharapova has always matched up well against Serena Williams, with both players relying on their power to win them most points.
The one area where Serena dominates Sharapova is court movement. Both players can hit a mighty ground stroke, but Sharapova has trouble covering the court with the same speed as Serena. This is particularly problematic on the hard and grass courts, where Serena dominates her Russian rival. However, the clay of Roland Garros is more forgiving, which allows the slower Sharapova to even the playing field. If she can ensure that her serve and forehand are in prime shape, she could have the beating of Serena.
French Open clashes tend to be full of long, drawn-out rallies. This is something that Serena Williams does not enjoy. She prefers to end points quickly, typically in three to four strokes. Long rallies test her patience, so she will have to be mentally strong if she meets Sharapova in the final. If Maria can move Serena around the court, and extend the rallies, she has a great chance of claiming another French Open crown.
Outside of the top two, there are a few contenders for this year's French Open title. Victoria Azarenka has yet to make her mark at Roland Garros, which is something she wants to correct. She has failed to get past the quarter final stages during her previous appearances. If she can get to the semi finals, she could go all the way and lift the trophy. Aside from the Williams sisters, Azarenka is the most complete player on the women's circuit. Her serve is exceptional, while her ground strokes have enough power to trouble most competitors. Her movement is excellent, which will stand her in good stead during long matches.
If you can get French Open 2013 Tickets for the latter stages of the competition, you could have the chance to watch a Serena Williams vs. Maria Sharapova final.
Another player who cannot be ruled out is the 2011 French Open Champion, Li Na. Li has had a stop start season, and she has only one singles' title in 2013. However, she has the capability to go all the way in this tournament, as she has shown the temperament to win grand slams.